http://thebutterflycircus.com/
Nick Vujicic, who was born without arms or legs
Похожие видео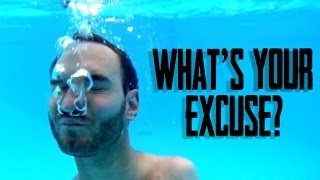 22 мес. назад
Nick Vujicic was born without arms and legs. After a childhood of bullying and thoughts of suicide, he is now one of the best motivational speakers there is. He is also married and has 2 kids (that have arms and legs). Next time that you think your life is hard I hope you think of this video and what Nick must go through every single day. If you know someone who would be inspired by this video, please SHARE IT with them! ----------------------------------------------------------------------------------------------------------- ☛Follow us to keep motivated! ✔FACEBOOK (Daily Motivation): https://www.facebook.com/Motiversity/ ✔INSTAGRAM: https://www.instagram.com/motiversity/ ✔TWITTER: https://twitter.com/motiversity_ ✔OFFICIAL WEBSITE: Sign Up For the Launch!! https://www.motiversity.com/ ====================================================== Music used: Touch - Mattia Cupelli https://www.youtube.com/user/MattiaCupelliMusic Solstice - Ross Bugden https://www.youtube.com/channel/UCQKGLOK2FqmVgVwYferltKQ Videos used: Nick Vujicic at Telford Prison Nick Vujicic DVD part 2 Nick Vujicic DVD part 3 Nick Vujicic TedX talk Extra note: I apologize for the imperfect audio, I managed to remove a ton of background noise and spent hours trying to make the rest the best I could. It was tough because all of these speeches used were live speeches from Nick and they had a lot of buzzing, hissing, screeching, etc. Extra extra note: Nick is very religious and I tried to keep that out of this video. It is not meant to offend anyone, I would just rather focus on the inspiration instead of have a religious debate here! Thank you! ~~~~~~~~~~~~~~~~~~~~~~~~~~~~~~~~~~~~~~~~~~~ FAIR USE DISCLAIMER * Copyright Disclaimer Under Section 107 of the Copyright Act 1976, allowance is made for "fair use" for purposes such as criticism, commenting, news reporting, teaching, scholarship, and research. Fair use is a use permitted by copyright statute that might otherwise be infringing. Non-profit, educational or personal use tips the balance in favor of fair use. Our purpose, when making motivational videos, is NOT to steal other people's videos, but to make quality educational motivational video versions and share these with our viewers. Motiversity does not own the rights to the video clips. They have, in accordance with fair use, been repurposed with the intent of educating and inspiring others. If you are the legal content owner of any videos posted into this channel and would like them removed please message me at joel@motiversity.com .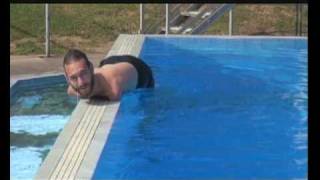 107 мес. назад
http://www.infoo.ro/?id=NV697740MP Invata sa pretuiesti lucrurile simple! Este lectia de viata pe care ne-o da Nick Vuijicic de 26 de ani, care s-a nascut fara maini si fara picioare. Majoritatea oamenilor nu stie sa aprecieze lucrurile simple, familia, sanatatea sau prietenii. Multi au impresia ca toate lucrurile acestea sunt binemeritate si le vad drept naturale. Insa exista persoane pentru care ziua de maine reprezinta adevaratul miracol si o noua lupta pentru supravietuire. Nick Vuijicic s-a nascut fara nici un membru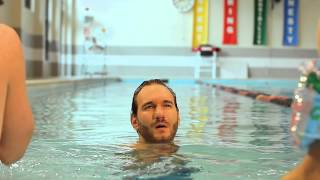 65 мес. назад
Short Films With Dan and Andy - Nick Vujicic Nick Vujicic helps Dan and Andy realize the importance on never giving up.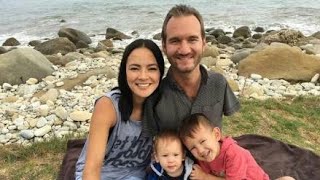 12 мес. назад
This video will change your perception towards your life. After watching this you'll never feel low or demotivated in your life.
84 мес. назад
At the height of the Great Depression, the showman of a renowned circus discovers a man without limbs being exploited at a carnival sideshow, but after an intriguing encounter with the showman he becomes driven to hope against everything he has ever believed. Visit the website: http://adf.ly/TehnX Director: Joshua Weigel Writer: Joshua Weigel & Rebekah Weigel Producers: Joshua Weigel, Rebekah Weigel, Angie Alvarez Executive Producers: Jon & Esther Phelps, Jason Atkins, Nathan Christopher Haase, Bob Yerkes, Ed Vizenor & Nathan Elliott Director of Photography: Brian Baugh Production Designer: Yeva McCloskey Editor: Chris Witt Cast: Eduardo Verastegui, Nick Vujicic, Doug Jones, Matt Allmen, Mark Atteberry, Kirk Bovill, Lexi Pearl, Connor Rosen Original Score: Timothy Williams (Composer) All credit for this video is © to its respective owners.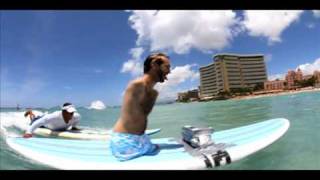 90 мес. назад
nick vujicic surfing waikiki with tony moniz and atilla jobbagyi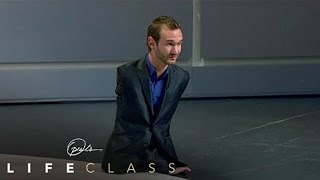 69 мес. назад
media and beyond. OWN is a singular destination on cable. Depth with edge. Heart. Star power. Connection. And endless possibilities. For more on #lifeclass, visit http://bit.ly/1nPCfuF Find OWN on TV at http://www.oprah.com/FindOWN SUBSCRIBE: http://bit.ly/1vqD1PN Download the Watch OWN App: http://bit.ly/2hr1nX2 Download the OWN Bold Moves App: http://bit.ly/2hglOIa About Oprah's Lifeclass: The Emmy award-winning "Oprah's Lifeclass" is a richly interactive worldwide social experience for millions of students who participate in inspiring conversations with Oprah Winfrey on-air, online and via social media. For each episode, Oprah is joined by a hand-picked expert, and together they interact with viewers to share principles and tools that can help people live more meaningful and fulfilling lives. About OWN: Oprah Winfrey Network is the first and only network named for, and inspired by, a single iconic leader. Oprah Winfrey's heart and creative instincts inform the brand -- and the magnetism of the channel. Winfrey provides leadership in programming and attracts superstar talent to join her in primetime, building a global community of like-minded viewers and leading that community to connect on social media and beyond. OWN is a singular destination on cable. Depth with edge. Heart. Star power. Connection. And endless possibilities. Discover OWN TV: Find OWN on your TV!: http://bit.ly/1wJ0ugI Our Fantastic Lineup: http://bit.ly/1qMi2jE Connect with OWN Online: Visit the OWN WEBSITE: http://bit.ly/1qMi2jE Like OWN on FACEBOOK: http://on.fb.me/1AXYujp Follow OWN on TWITTER: http://bit.ly/1sJin8Y Follow OWN on INSTAGRAM: http://bit.ly/LnqzMz Follow OWN on PINTEREST: http://bit.ly/2dvfPeN How Nick Vujicic Triumphed Against All Odds | Oprah's Life Class | Oprah Winfrey Network http://www.youtube.com/user/OWN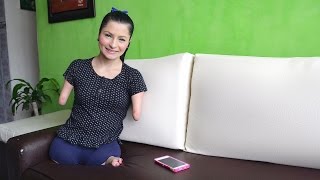 39 мес. назад
Life Without Limbs: Zuly Sanguino's Extraordinary Story Subscribe: http://bit.ly/Oc61Hj WATCH on our Barcroft TV Website: http://www.barcroft.tv/inspirational-zuly-sanguino-born-without-limbs-tetra-amelia-motivational-speaker-bogota-colombia FOR INSPIRATIONAL Zuly Sanguino life with no limbs has proved no barrier to success. Zuly, from Bogota, Colombia, endured horrific bullying at school over her disability and was later raped - leading her to the brink of suicide. But incredibly the pretty 25-year-old has overcome all her obstacles and not only lives a normal life with minimal nursing care, but earns a living as an inspirational speaker, helping thousands of other disadvantaged people. Zuly was born with Tetra-amelia syndrome, an extremely rare genetic condition that results in the limbs not developing properly in the womb. Videographer / Director: Carlos Angel Producer: John Balson, Chloe Browne Editor: Sonia Estal For more compelling footage of the amazing side of life: FACEBOOK: Like Barcroft TV - https://www.Facebook.com/BarcroftTV TWITTER: Follow @Barcroft_TV - https://www.Twitter.com/Barcroft_TV WEBSITE: For licensing & business enquiries, visit the Barcroft TV site - http://www.barcroft.tv/
40 мес. назад
Despite his differences, Nick is always ready to take on the world. Born Without Limbs premieres Wednesday, June 17 at 9/8c. Subscribe to TLC: http://www.youtube.com/subscription_center?add_user=tlc Facebook: https://www.facebook.com/TLC Twitter: https://twitter.com/TLC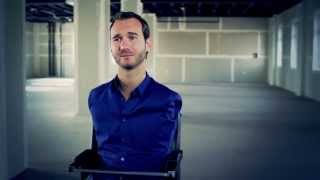 66 мес. назад
"Why God, was I born this way?" That's the question Nick Vujicic wondered after being born without limbs. Nick discovered God's miraculous plan for his life as a worldwide evangelist sharing the message of redemption through Jesus Christ. Watch and discover how you can be a part of Nick's goal to preach to every single soul on the planet: 7 billion people! For more information about Nick Vujicic and Life Without Limbs please visit http://LifeWithoutLimbs.org. To connect with us socially, follow us on: Facebook - www.facebook.com/lwlhope Twitter - @lwlhope Instagram - lwlhope